Design
Development
Hosting
About
A leafy Mediterranean venue with hall, chapel and outdoor pool. Irida Venue combines vintage architecture with natural environment and discreet luxury, offering the ultimate reception experience. In cooperation with renowned professionals, it is the ideal choice for any type of social event.
Responsive Design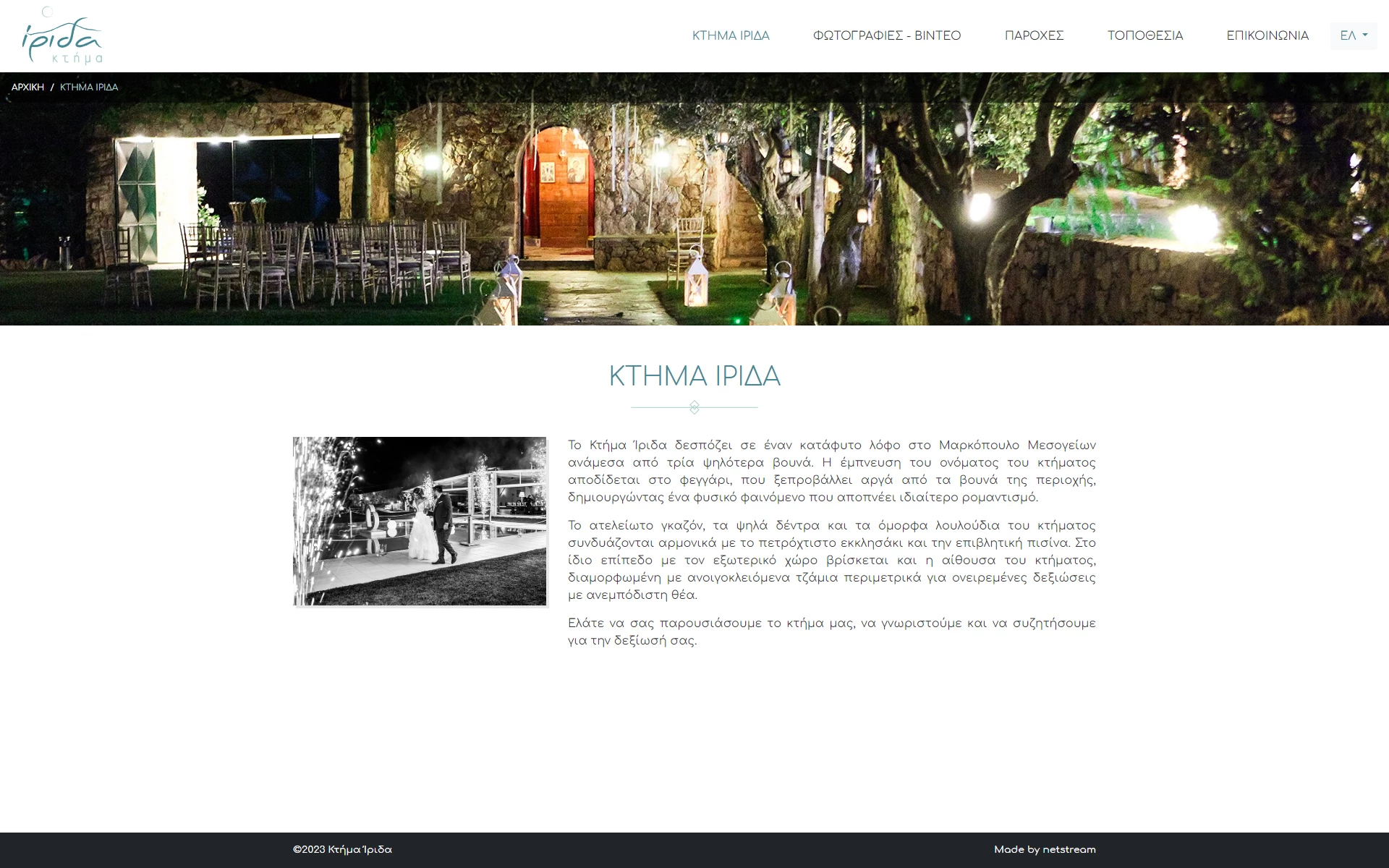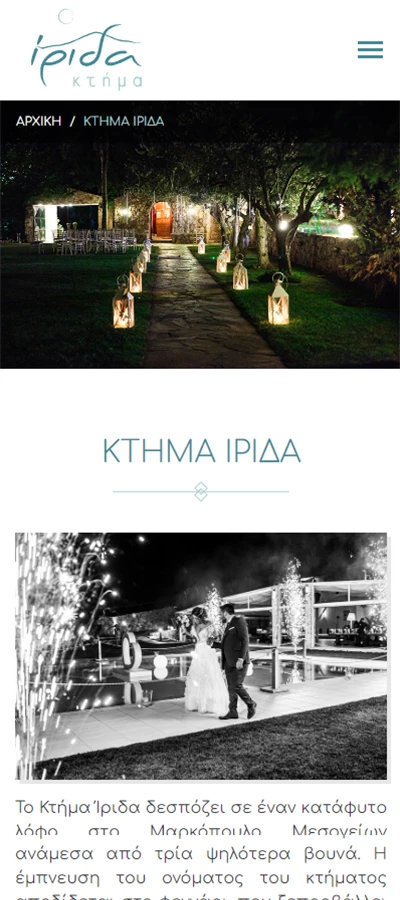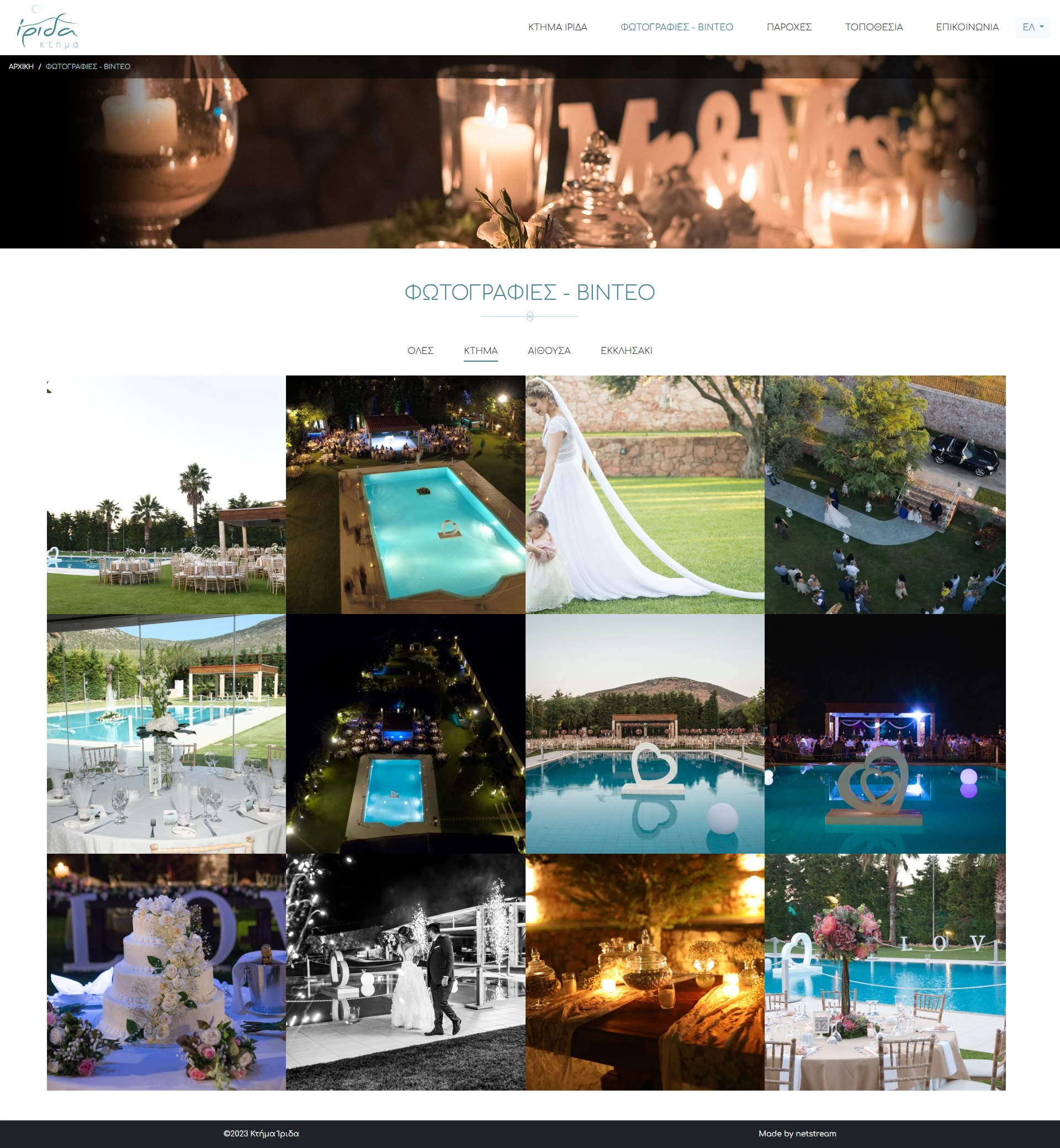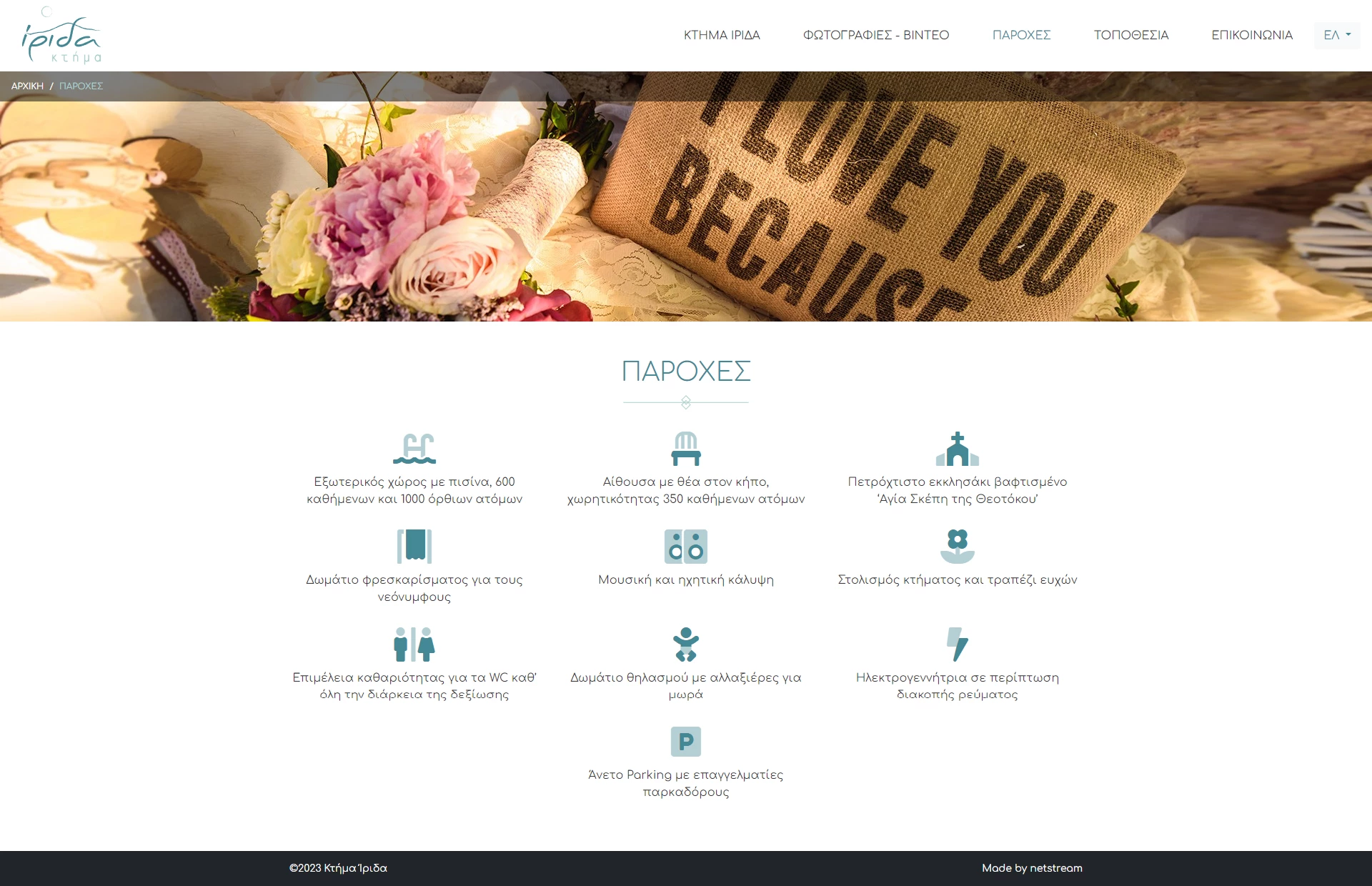 Contact us
Let us help you make your digital presence sparkle!
Whether you need an e-commerce site, news portal, website or any other service, we've got you covered. Contact us today to discuss your project!