Design
Development
Hosting
About
We are proud to present one of our latest projects: tostoixima.gr, a site that provides the best bet prognosis for soccer and basketball events. This site is designed to offer sports fans and bettors a comprehensive and engaging experience, with features such as real-time updates, live scores, game time line and match analysis. We used socket.io for real-time data propagation and integrated the service of a sports provider to ensure the quality and accuracy of the data. Our goal was to create a site that is user-friendly, fast and reliable.
Responsive Design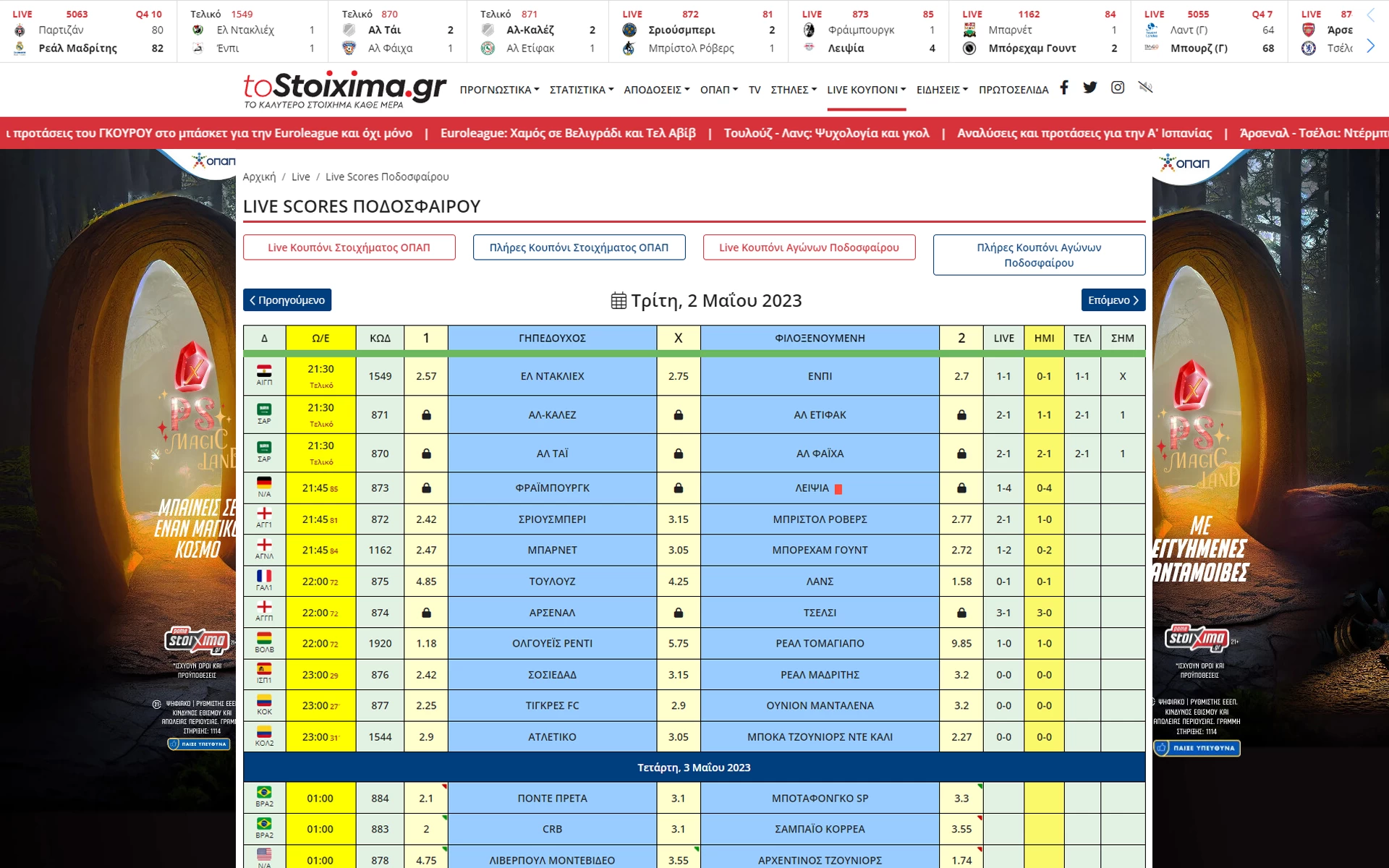 Sports API Integration
Don't miss any detail of the matches in various sports. tostoixima.gr gives you all the integrated services and information you need to analyze them. Historical data, lineups, live updates, and useful statistics are at your fingertips. Everything you need to make the best possible "reading".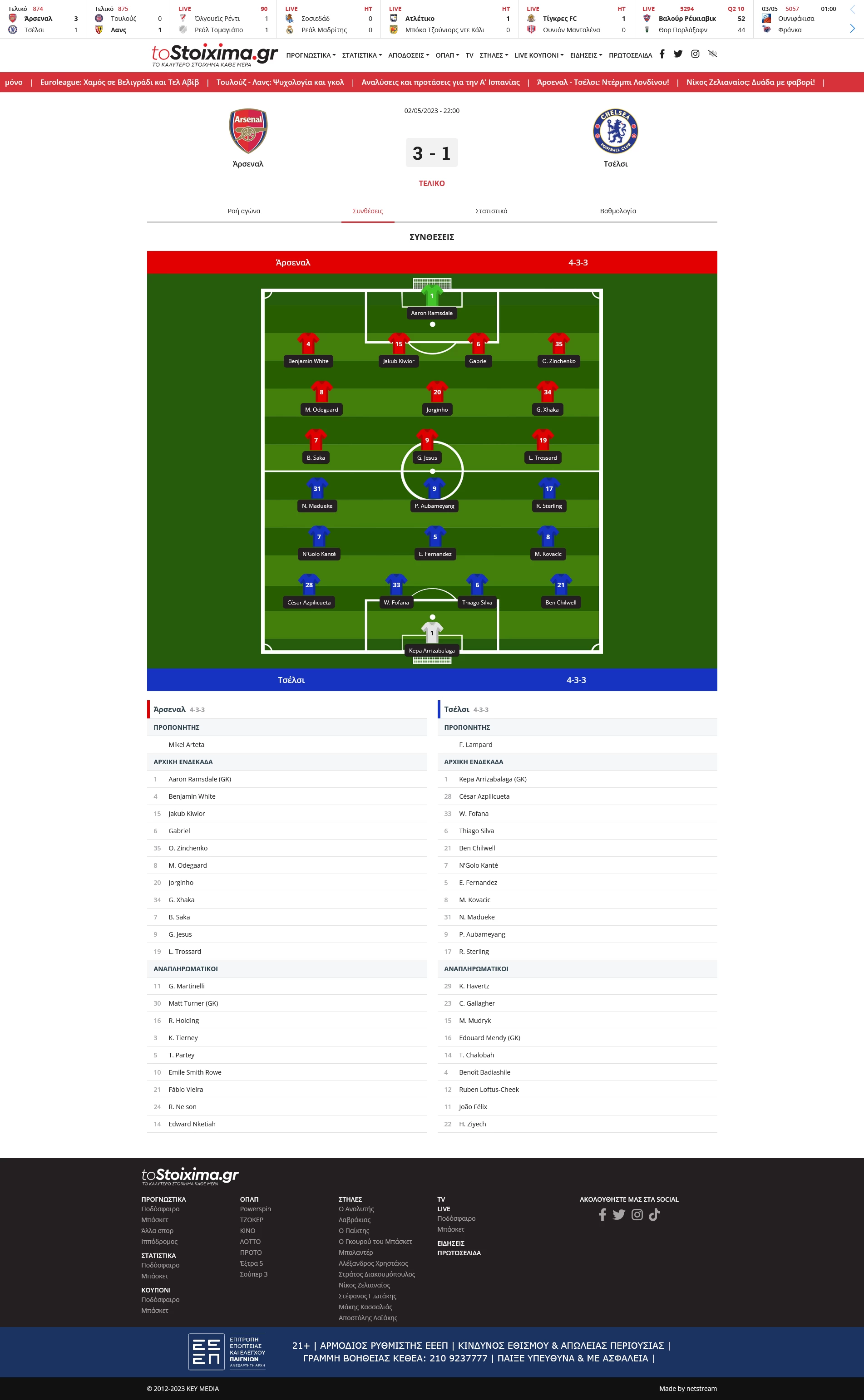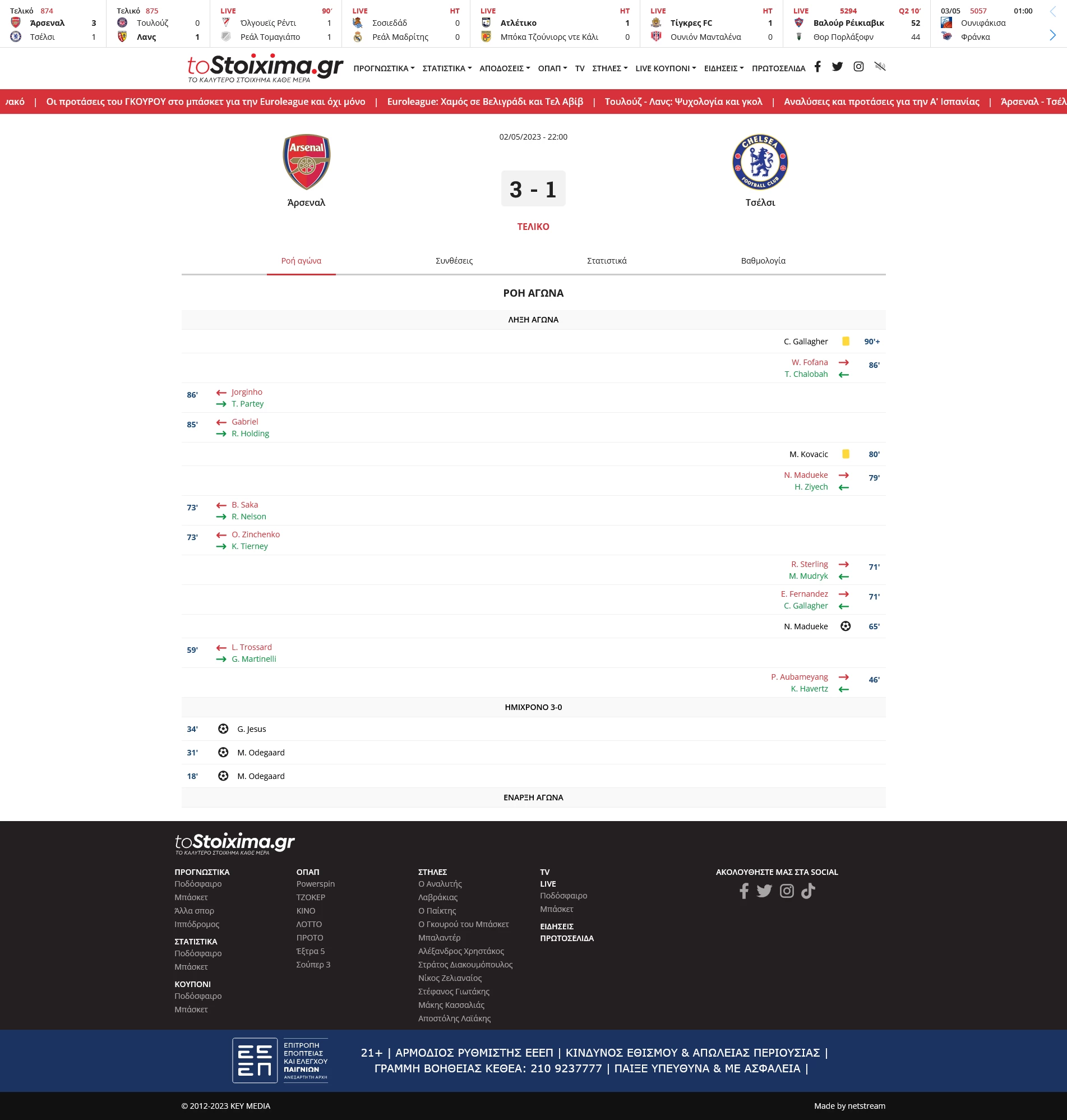 Match Analysis
Get the best betting tips from our experts who analyze every match in detail. Find out the match history, ratings, over/under and latest odds of all the betting companies. Here you can find everything you need to bet smarter.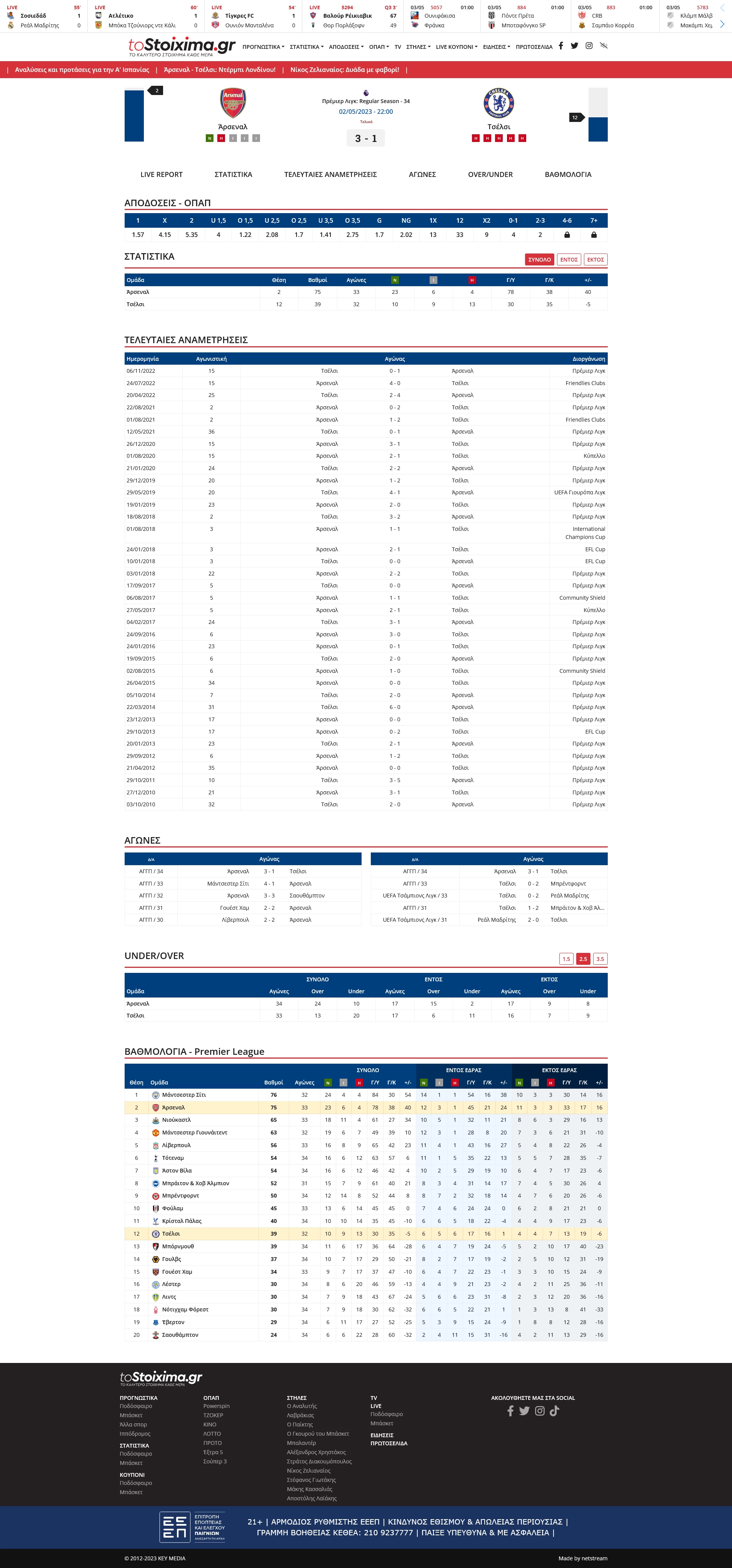 Contact us
Let us help you make your digital presence sparkle!
Whether you need an e-commerce site, news portal, website or any other service, we've got you covered. Contact us today to discuss your project!